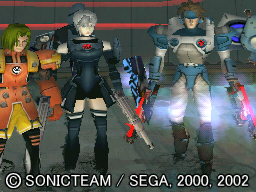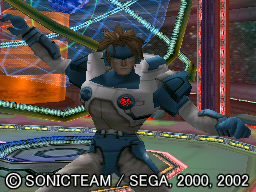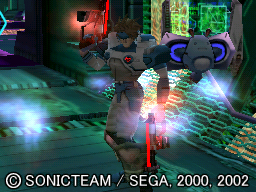 Will Blazk. - RAmar / Redria
Level 129 (Formerly: 131)
Info
Currently Playing: Ultimate, TTF and other quests

Currently Hunting: Spread Needle (under Yellowboze or Purplenum), Various other things

Waiting to Equip/Use: Aura Field (Level 152 - when reached, I'll pipe this)

Latest Rares: God/Power, God/HP, Standstill Shield (online trade), Delsaber's Right Arm (Delsaber, Ultimate Ruins, Yellowboze leading)

Weapons: Frozen Shooter +9, God Hand +30, Spread Needle +40, Red Mechgun +30, Twin Brand +60, Red Scorpio +50, Red Slicer +45

Notable Equipment: Brightness Circle, Secure Feet, God/Power, God/Luck, Hero/Ability, God/Battle

Mag: Pushan (20 DEF / 120 POW / 36 DEX / 24 MIND)

Bio
Did anyone guess this name before reading this? No, this isn't my name. For those of us who played Wolfenstein 3D, the original FPS, William J. Blazkowicz was the name of the main character. Now, I wouldn't have created this character for that reference alone; last year I used the name for my entry in a forum RP, in which Will was a smart-aleck mercenary who carried plenty of guns (which is why I made this character a ranger).

This character was level 131 before I lost my first card. I'm playing with him a lot these days. I AM happy, however, that I got a chance to re-do his proportion and his material usage.